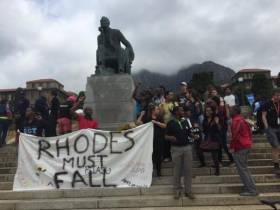 BERLINER AFRIKAKREIS
The Initiative Southern Africa (INISA) and the Society for International Development (SID-Berlin) cordially invite you in cooperation with the Afrika-Haus:
South Africa – divided forever?
Monday, 24 August 2015, 19:00 – 20:30
Afrika-Haus Berlin, Bochumer Str. 25, 10555 Berlin (U-Bahn: Turmstr.)
Speaker:
Dr Ismail Lagardien (Guest Scholar at German Development Institute; former Member of the Secretariat of the National Planning Commission in the The Presidency of South Africa)
Dr Naniso Tswai (Journalist, Author and Researcher, Berlin)
Chair:
Andreas Baumert (Initiative Südliches Afrika, INISA e.V.)

The discussion will be in English. No registration necessary.